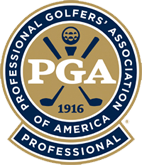 Carl Welty
VIDEO GOLF INSTRUCTION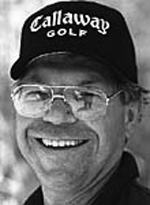 Carl Welty is from San Diego, CA and is available for lessons at The Grand in Del Mar
Carl is a PGA Member and ranked as a Top 100 Teacher in America and former Head Golf Professional who served his apprenticeship under Paul Runyan.
Carl has had an extensive career in golf instruction with numerous accolades, he has played an invaluable roll in the development of golf instruction for the Jim McLean Golf Schools and many other projects.
Rates are $200 per hour, 2 hour minimum lesson
Juniors $200 per hour, no minimum
Contact Carl for lessons at 760-464-2644 or weltycarl@gmail.com
Carl grew up at the Rancho Santa Fe Golf Club. He was president of San Diego Junior Golf 1957- 1958. Attended San Diego State University in 1958 -1962. Started the Washington State Junior Golf Association in 1972. Carl started the 1st golf school west of the Mississippi at the La Costa Resort & Spa in 1983, and held the position as the Director of Instruction at the La Costa Resort and Spa for 12 years. A consultant for Callaway Golf 1985 - 1996.
Carl and Jim McLean have worked closely together since 1969 as Jim's personal golf instructor. Carl is regarded as an expert on golf video research and was instrumental in the development of the Jim McLean Golf School philosophy of teaching.
Wanting to play high school golf, make a college golf team, get your PGA Tour Card is Carl Welty's speciality.

Many young players have made their way with the help of Carl Welty including:
Craig Stadler USC, won The Masters, NCAA and US Amateur
Jim McLean All American U of Houston
Kip Puterbaugh University of Houston
Chip Reese Dartmouth
Jeff McMillen U of New Mexico All American
Craig Wilson WA high school champion and Ranked # 1 in the State of WA
Matt Thurmond BYU WA state champ and present coach U of Washington
Jon Reehoorn WA State and Lousiville present coach at Oregon State
Todd Andrews All American Pepperdine
O D Vincent U of WA
Craig Welty Western Washington 3 time all american, athlete of the year, and Hall Of Fame member.
Doug Martin AJGA All American Ohio State
Don Christenson WA state high school champ Stanford also # 1 Junior in the State of WA
Ron Hass U of WA
Todd Demsey ASU # 1 ranked junior AJGA and won NCAA, voted player of Walker Cup 1995 PGA Tour beating Tiger
Pat Perez won every tournament he played in at age 17 CA state Junior, CA state High School, Junior World at Torrey Pines beating Tiger, PGA National Junior at Pinehurst setting a course record of 63 beating Tiger
Keith Sbarbaro AZ State
Jon Bronson USC
Annika Windon Princeton
Christian Windon Princeton
Kristin Ingram UNLV, Futures Tour
Marnie Leads U of Texas
Brian Nosler Oregon State
Jason Hartwick U of Texas
Anthony Kim U of Oklahoma
Nick Obie U of Redlands All American
John Catlin U of New Mexico, Freshman of the Year WAC
Rhett Colebrese COD and University of San Diego
Sydney Burlison Stanford
Jon McLean Oklahoma State
Matt Rawlitzer WA high school champion, Oregon State
Xavier Dailly - Western Washington University
Marrissa Mar - Stanford University
Carl has had tremendous success while working with well known Tour Pros such as:
Gene Littler (1965-1969) Became #1 on the PGA Tour

Craig Staddler (1965-1969) Wins the World Junior 1969

Fred Couples (1980-1981) Qualified for PGA Tour school

Mark Weibe (1984-1992) Wins 2 PGA Tour Events

Sandy Lyle (1988) Wins six PGA Tournaments, the Masters, and achieves #1 in world status

Tom Kite (1984-1997) Wins six PGA Tour events

Curits Strange (1989) Wins US Open

Greg Norman (1989-1991) Achieved #1 in the world / Carl was his first US golf instructor

Pat Perez (1989-1997) Wins World Junior, PGA National Jr., Calif. State Jr. Champion & High School CIF Champion

Annika Sorenstam (1996)
Brad Faxon
Len Mattice

Ben Crane (1998-2002) Wins five PGA Tour Tournaments

JJ Henry (2004)

Jon McLean (2000-present) All American AJGA 1st Team
Carl currently works with numerous aspiring golfers at many levels of their development. He is very proud to claim that every student that he has worked with having a desire to succeed at the PGA Tour Qualifying event has done so. This list includes:
Fred Couples (1980)
Mark Wiebe (twice)
Robert Wrenn
Brian Mogg twice
Todd Demsey
Ben Crane
Doug LaBelle
Brandel Chamblee
Bill Porter (twice)
Robert Porter
Doug Martin
Ken Tanigawa
Dennis Clark
Jason Allred
Russell Surber